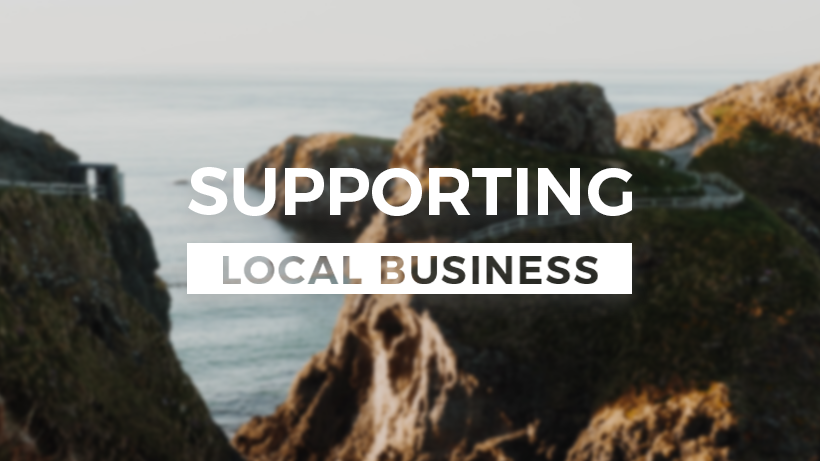 Why
Made in Northern Ireland was set up in May 2020 with the vision to support local makers from across Northern Ireland. As a maker you can feel lonely with no support network around you for moral support and to cheer you on. It can be tough starting out and competing with other makers from around the world on the likes of Etsy which has over 2.5 million sellers.
MINI hopes that it will be able to support and provide advice to makers who are looking to get started selling their products and/or create an online presence.
How
We plan on providing support to makers directly through our social media channels featuring makers in the most effective way with spotlight posts, product posts, giveaways and other relevant forms of creative content.
We'll be posting articles on our blog which are aimed at the makers to help them get a better understanding of social media, the best way to market your business, providing general advice and any other related content. If you're a specialist or expert in an area and wish to contribute an article then get in touch with us via email: hello@madeinnorthernireland.co.uk
We also provide support through our Facebook group allowing makers to connect and share advice, share what they've been working on and socialise with like minded people. If you're interested, you can join the group here. Note: ensure you answer the questions (don't worry if you can't answer them all) otherwise you will be declined - we have to ensure it's a focused group of makers from Northern Ireland.
The Future
Made in Northern Ireland hopes to continue supporting makers in any way possible by marketing businesses who are selling products made in Northern Ireland. We hope in the future that we may have an online e-commerce store which will allow makers to have somewhere they can share their products without the expense of high fees which come with other platforms.
We're open to ideas and ways in which we can support. You're also welcome to support us in any way you wish! Whether it's from providing feedback, helping us generate social media content, writing the blog or even a simple share on Facebook!
Any questions don't hesitate to contact us on our social platforms or by email.
Facebook: @madeinnorthernireland
Facebook Group: Made in Northern Ireland Makers
Instagram: @itsmadeinnorthernireland
Twitter: @itsmadeinni